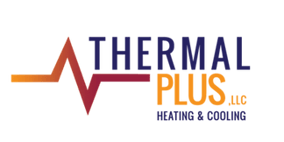 Service Calls
HVAC Service Call Terms and Conditions - Thermal Plus
1. Service Call Fee
The service call fee for HVAC services provided by Thermal Plus is $125. This fee covers the cost of dispatching our technician to your location and diagnosing the HVAC issue for the first 30 minutes.
2. Time Arrivals
Thermal Plus makes every effort to provide estimated arrival times for our technicians. However, these times are only estimates and may be subject to change due to unforeseen circumstances, such as traffic or emergency calls. We appreciate your understanding in such situations.
3. Pre-existing Conditions
Thermal Plus shall not be liable for any pre-existing conditions in your HVAC system or related equipment. Our technicians will perform a thorough evaluation to diagnose the current issue during the first 30 minutes of the service call, but we cannot be held responsible for any problems that existed prior to our service call.
4. Repairs and Troubleshooting
All repairs carried out by Thermal Plus are performed with the intention of fixing the reported issue. Our technicians are highly skilled and experienced in HVAC systems, and we aim to provide effective solutions. However, in some instances, additional troubleshooting may be required to identify underlying or related problems. In such cases, we will inform you of the necessary steps and any additional costs involved before proceeding.
5. Refrigerant Charges
For refrigerant recharges, we charge $115 per pound for R410A and $215 per pound for R22. The exact amount of refrigerant used during the service will be recorded, and charges will be based on the actual amount provided.
6. Payment
Payment for the service call fee and any additional charges incurred during the visit is due upon completion of the HVAC service. We accept various payment methods, including cash, credit cards, and electronic transfers. Please note that credit card payments are subject to processing company charges, and any fees associated with credit card transactions will be the responsibility of the Customer.
7. Warranty
Thermal Plus provides a limited warranty on our HVAC services and parts used in repairs. The warranty period and coverage details will be provided in writing for each service call. Please refer to the warranty documentation for more information.
8. Customer's Obligations
The Customer agrees to provide accurate and relevant information about the HVAC issue and the system's history to aid our technicians in their diagnosis and repair efforts.
9. Cancellation Policy
If the Customer needs to cancel a scheduled service call, we request that they provide at least 24 hours' notice. Failure to do so may result in a cancellation fee.
10. Indemnity
The Customer agrees to indemnify and hold Thermal Plus harmless from any claims, damages, losses, or liabilities arising from the use of our HVAC services or any information provided during the service call.
11. Governing Law and Jurisdiction
This Agreement shall be governed by and construed in accordance with the laws of Maryland. Any disputes arising out of or in connection with this Agreement shall be subject to the exclusive jurisdiction of the courts of Maryland.
By requesting and availing of our HVAC services, the Customer acknowledges having read, understood, and agreed to the terms and conditions outlined in this Service Call Agreement.