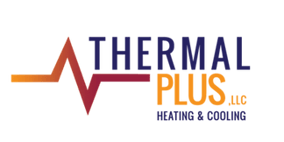 Stevensville, MD and Annapolis, MD
We're a leading provider of heating, ventilation, and air conditioning services. We are known for our commitment to quality. With our continuous growth, we are excited to bring new talent into our team. We are looking for an individual who is eager to learn and grow with us on our journey to achieve even greater success.
Position Overview:
As an HVAC Technician, you will play a vital role in installing, maintaining, and repairing HVAC systems. Your expertise will ensure our customers receive efficient and reliable solutions tailored to their needs.
Install HVAC Systems: Collaborate with the team to install heating, ventilation, and air conditioning systems according to specifications and best practices.
Maintenance and Repair: Perform regular maintenance, inspections, and necessary repairs to existing HVAC systems, ensuring optimal performance and compliance with safety standards.
Troubleshooting: Diagnose and fix issues within HVAC systems using specialized tools and equipment.
Customer Service: Provide exceptional customer service by understanding client needs, answering questions, and offering solutions.
Documentation: Maintain accurate records of work performed, parts used, and other relevant information.
Continuous Learning: Engage in ongoing training and development opportunities to stay current with industry trends and enhance your skills.
A minimum of 1-2 years of experience in HVAC or a related field is preferred.
Familiarity with HVAC wiring diagrams
Ability to handle physical workload
Strong problem solving and critical thinking skills
Great work ethic and ability to pass drug & background screenings
Ability to work flexible shifts and to adapt to changing work schedules
Valid driver's license
Ability to work independently and as part of a team.