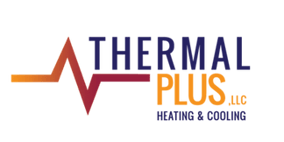 Proudly Serving Annapolis

At our company, we are proud to serve a wide range of communities in Maryland, including Annapolis, Edgewater, Cape St Claire, Arnold, and Severna Park. With a strong commitment to providing exceptional service, our team of professionals is dedicated to meeting the heating, ventilation, and air conditioning needs of residents and businesses in these areas. Whether it's installations, repairs, or maintenance, we bring our expertise and industry-leading solutions to ensure optimal comfort and indoor air quality for our valued customers. We understand the unique requirements of each location and strive to deliver reliable and efficient HVAC services tailored to the specific needs of Annapolis, Edgewater, Cape St Claire, Arnold, and Severna Park. Trust us to deliver exceptional results and exceed your expectations in every aspect of our service.
At our company, we take pride in offering a comprehensive range of HVAC services to cater to all your heating, cooling, and water heating needs. Our team of skilled professionals is trained and experienced in servicing a variety of systems, including air conditioners, heat pumps, furnaces, oil furnaces, mini splits, and water heaters. Whether you require a new installation to upgrade your current system, repairs to fix any issues, change-outs for improved efficiency, or preventative maintenance to ensure optimal performance, we have you covered. Our dedicated technicians are committed to providing high-quality service, utilizing the latest industry techniques and equipment to deliver reliable solutions. Trust us to keep your HVAC systems running smoothly, ensuring comfort, energy efficiency, and peace of mind for your home or business.
843 Chestnut Tree Dr,
Annapolis, MD 21409
231 Creekside Commons Ct,
Stevensville, MD 216666

Hours
Monday - Friday
7am - 5pm
Saturday
7am - 1pm

Contacts
443-696-4343
info@thermal.plus